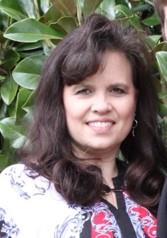 Phone: (256) 751-5615
Email:
Degrees and Certifications:
Bachelor of Science Degree Cum Laude Graduate from SAMFORD UNIVERSITY, Birmingham, Alabama; Majors: Mathematics, Computer Science, Secondary Education
Mrs.

Janice Miller

My husband, Stacy, and I are 1986 graduates of Hartselle High School. I am a Cum Laude graduate of Samford University in Birmingham. I received a bachelor's degree with majors in both Mathematics and Computer Science along with my secondary teaching certificate. I knew I wanted to teach, but I wanted to work in a non-academic field prior to teaching. I worked for The Boeing Company in Huntsville, Alabama for eight years. I worked as a System Safety Engineer and was the lead engineer for two years and I worked as a Logistics Analyst. I had the pleasure of working on the Space Station Project. I resigned from Boeing to stay at home with my children. I have a daughter, Victoria, and a son-in-law, Dylan. Both graduated from Pharmacy School at University of Mississippi (Ole Miss) and now reside in Birnmingham, AL. I have a son, Logan, and a daughter-in-law, Kelsey. Logan graduated from Mississippi State University with a Mechanical Engineering degree and works for ULA in Decatur. Kelsey is a veterinarian. She graduated from Mississippi State and Auburn University. Logan and Kelsey reside in Athens, Alabama.. Both of my children attended Hartselle High School (2013 & 2016 graduates). We have a rescued Pomeranian dog named Oliver (he is about 16 years old), a Maltipoo named Mia, and a cat named Minnie. I have been happily married to my high school sweetheart for 33 years. I enjoy spending time with my children and family, gardening (I have about 100 potted plants and 13 flower beds), traveling, reading, scrapbooking, boating, kayaking, hiking, and watching any of the NCIS shows, The Resident, The Good Doctor, Yellowstone, 911, Chicago Police, Chicago Fire, and Chicago Med.

I have taught at Danville Middle School, the Morgan County Learning Center (Alternative School), and Hartselle High School. I have continued to take college courses along with Alabama Math, Science, and Technology Initiative (AMSTI) courses and Math Design Collaboration (MDC) courses, and A+ College and Career Ready - Laying the Foundations (LTF)/E3 courses to stay current in my field. I am a highly qualified teacher. I feel honored to be your child's teacher.

I correspond best with parents through email and PowerSchool. Please keep checking your child's assignments and grades through this website with the Calendar of Assignments page and PowerSchool. Feel free to contact me via email at any time, if you have questions or concerns about your child's progress in my class. I want both the parents and my students to be informed of what is going on in class in order to have a successful year! I hope my students and their parents feel free to talk to me if they ever have a problem or concern. I truly want this year to be a GREAT one for my students!