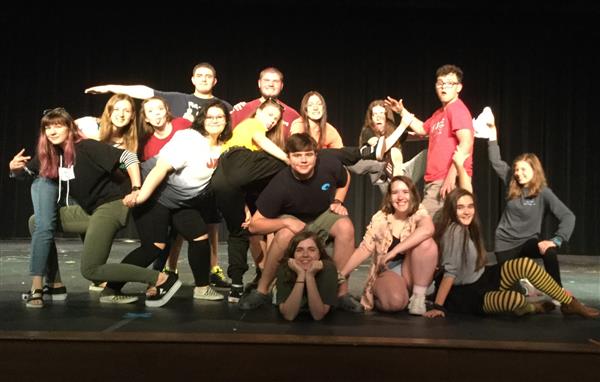 Welcome to Theater H. We are glad that you have visited our website because we want to tell you about our TROUP. A troup, outside of the theater, is a team. We work together. We work hard. We have fun.

Walter C. Trumbauer: This is a competition held annually on the district level (in our area) the first Saturday in November. Students who receive Superior rankings at the district level can qualify for State which is usually the first weekend in December. In 2018, Florence High School hosted Districts, and Troy State University hosted State. Individual Events include:

Solo Male/Female Musical (comedic and dramatic)
Duet Musical (comedic and dramatic)
Solo Male/Female Acting (comedic and dramatic)
Group Musical
Pantomime
Reader's Theatre (comedic and dramatic)
Playwriting
Scene Design
Costume Design
Stage Management
One-Act Play

Additionally, students who document their participation in the theater arts can be inducted into the International Thespian Society. ITS offers a district festival each year, usually in February. Festival offers a variety of workshops for students to learn more about all aspects of theater. There is also a competitive portion of the festival. Students can qualify for the National Festival held in June at the University of Nebraska in Lincoln.

In the Theater H class, students build many skills:

Acting Basics
Character Development
Stage Presence
Living in the Moment
Improvisation
Motivation and Conflict
Life Skills - self-esteem, thinking on your feet, etc.
Teamwork
Blocking
Staging
Auditioning

We would love for you to join our TROUP!