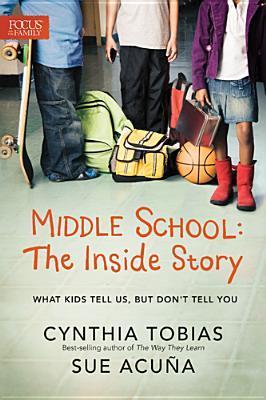 As many of you already know, the next few years bring on so many challenges for our kids. We are offering an opportunity to participate in a book study that provides some answers and insights to the tween/teen years. The book we will be using is

Middle School: The Inside Story

by Cynthia Tobias. We will have our first discussion meeting on September 14 at 1:30 (that is the first early release day). We thought that this could also be a time to answer any questions that may have come up during the first few weeks of school. If you would like to participate, just purchase the book and show up on the 14th. It would be GREAT to have a couple of parent volunteers to help lead the discussion. If you would be interested contact me at robbie.smith@hartselletigers.org. Happy Reading!