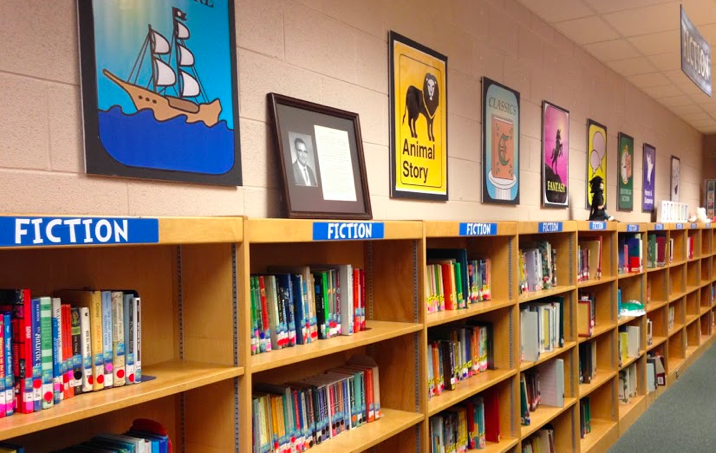 The library is an exciting place! What fun we can have in a library!

Book exchange is bi-weekly for kindergaren and first grade students, and students in grades 2-4 check out books weekly. There are no late fees, but if a book is lost or damaged, the students/parents/guardians are responsible for the cost.

Students will also attend bi-weekly library classes at which time I'll teach them how to find and use resources, use the research process, appreciate literature, and more. Students in grades 2-4 will take part in STEAM activities through the Makerspace and use of technology, while grades K-4 will learn to love reading in a more traditional storytime setting.