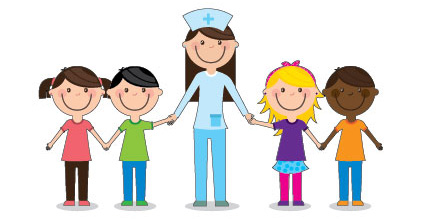 Medication Form

Form for ALL medications kept at school.

Non-prescription or over the counter medication (Ibuprofen, Tylenol, etc.) must also be brought in their original container and labeled with their name. The school nurse will not accept any expired drugs.

Over-the-counter medications must be new with seal still intact (opened/used medication WILL NOT be accepted).The parent will need to complete the School Medication Prescriber/Parent Authorization form, but only a parent signature is required. If the dosage is above the amount recommended on the bottle, the school nurse will need a physician's signature as well. Please make sure that you bring age-appropriate medication (If bottle/container says for adults and children 12 years and older, then your student MUST be 12 years or older. If younger than 12 years old, please bring children's/junior strength).

**All prescribed medications must have: Label from the pharmacy with student's name, medication, medication directions (if you are wanting medicine given at lunch or a specific time during the day then the label must read so.) and the amount of tablets/capsules in the bottle cannot exceed the number of tablets/capsules on the label.