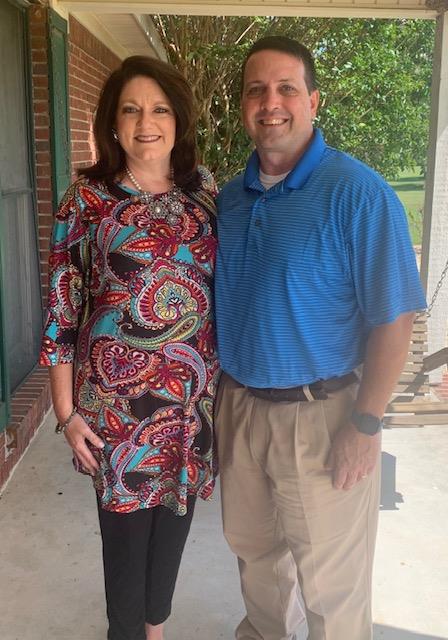 Phone: 245-773-2411
Email:
Degrees and Certifications:
Bachelors Degree in Elementary Education: University of Alabama at Huntsville Masters Degree in Library Media: University of West Alabama Instructional Leadership Certification University of West Alabama 2021 Positions /Honors: Instructional Technology Facilitator, 2016-2020 MSLE Teacher Certification, 2019 MSLE Therapist Certification 2021 President; Tennessee Valley Literacy Council, 2017-current Current Reading and Technology Chair, Alabama Reading Association, F.E.B. Teacher of the year 2015-2016, & TVLC Literacy Teacher of the Year 2017-2018
Mrs.

Sarah Bragwell

I am so honored to serve as the Instructional Partner, and Reading Coach for F. E. Burleson Elementary! I also hold a MSLE Therapy Level teacher Certification. I have a passion for helping teachers to grow and learn as educators and assisting them to help students reach their potential.

I have been teaching since 2000. I worked for two years in Decatur City at a wonderful school: Woodmeade Elementary. I decided to be a stay at home mom until my children were in school and I never stopped teaching them as I was at home. Birth to 5 are some of the most crucial years for children to build those first steps in language acquisiton to becoming readers even before beginning school. I came back to teaching and was so fortunate to earn a position at F.E. Burleson Elementary in 2010. I have taught second and third grade while here and obtained my degree to be a Library Media Specialist in 2014. I served for 4 years as the Library Media Specialist and now am in this wonderful leadership postion.

There are so many people who play an important role in the lives of children throughout their school years. Next to a parent, who is the most influential to a child, teachers are one of the most crucial influences in the life of a child. Knowing the impact that teachers have, not only with academics, but personally, I strive to encourage and influence teachers to make decisions in order to make the greatest positive impact on kids for the better.

I am the reading and technology chair of the ALA (Alabama Literacy Association), a member of the ILA (International Literacy Association), and the current President of the TVLC (Tennessee Valley Literacy Council). All of these organizations promote reading and literacy in the lives of children and adults alike.

I believe that all children can learn in one way or another. With the right type of instruction, motivation, and encouragement, students can gain confidence to approach anything in order to learn and master the task.

In my time away from school I love sewing, reading, crafting, learning and teaching new technology, spending time with my family, and Auburn football. I am married to Jonathan Bragwell (a third grade teacher at Athens Bible School and "Voice of the Hartselle Tigers"). We have two children Ty and Terra.

I look forward to playing a part in your child's education while here at F. E. Burleson Elementary.