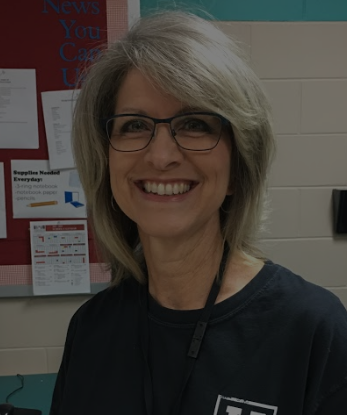 Phone:
Email:
Degrees and Certifications:
Rhonda Nesmith

Hello and welcome to Hartselle City Schools!!

I am Rhonda Nesmith, an instructional aide here at HJHS. My life is filled with my favorite things and I love it!! First, I have an amazing husband, Stuart. We have been married for 24 years. Stuart is a retired firefighter, but he still works everyday on our small cattle farm in Massey. I am as comfortable in old clothes and dirt as I am in my school clothes. We have one daughter, Hannah, 27, a son-in-law, Wayne, and 3 grandchildren. I attend LifeChurch here in Hartselle.

I originally hail from Pine Hill, Alabama. I graduated from Thomasville High..... a long time ago. Though I do not hold a Bachelor's Degree, I did graduate Summa Cum Laude from Wallace State. I have worked in the Hartselle City School system since 1994, serving in several different capacities. From 2002 until 2008, I served as one of our staff interpreters for the Deaf. For the past 19 summers, I have worked for the Helen Keller Foundation in Tuscumbia. In the summers, we do "The Miracle Worker". In the fall, we have Camp Courage. What an honor to be part of that family!! Since our Deaf students graduated, I have had the priviledge of serving as liaison for special ed students who are in inclusion classrooms. I love my job! Everyday, I get to see students do things they did not think they could do. How cool is that?

I look forward to getting to meet you here at the Junior High. Come prepared!! We love to learn!!