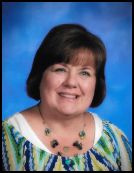 Phone: 256-773-9967
Email:
Degrees and Certifications:
Master of Arts in Education (1998) University of Alabama in Birmingham, Birmingham, Alabama Bachelor of Science Education (1993)Athens State, Athens, Alabama
Mrs.

Nona Livingston

My name is Nona Livingston, and I teach 3rd grade at Crestline Elementary School in Hartselle, Alabama. This will be my 28th year to teach at Crestline. I have taught both 2nd and 3rd grades. I believe every child has the right to learn, and I try my best to give every child the opportunity.

My husband and I have been married for 35 wonderful years. His name is Theron, and he owns his own construction business. He is a very supportive husband. Often, he has dinner waiting for me when I get home. He has learned over the years that just because the students go home at 3:00, that doesn't mean the teacher goes home at that time! We have one daughter named Cory. She is a nurse. Luckily, we gained a son-in-law named David, and he does data analysis for a bank. David and Cory have a goldendoodle named Cooper and a standard poodle named Clark. We consider Cooper and Clark our grand-dogs. Occasionally, I get to keep them for a weekend! They are spoiled rotten!!

I grew up on a farm in Lawerence County. So, I have bottle fed baby calves, slopped the hogs, driven the hay truck (at the age of 8) through the fields while everyone loaded the hay (luckily I never had to load the hay), and many other farm-related chores. However, I never had to "pick" cotton by hand, and I didn't walk to school 5 miles each day - one way! I am the oldest of four children. I have two sisters and a brother. My fondest memory, of my childhood, is playing in the soybean truck and burying my shoes in the soybeans - no video games!! My sisters, brother, and I would spend hours digging our shoes back out. Life on the farm was very busy!

In high school, I served as an assistant to the office staff and was involved in many aspects of the clerical world of education. Many times the school would hire me to work after school hours to type, file, and do many other jobs. I really enjoyed the responsibility my high school entrusted me with, and I knew that when I grew up I wanted to be a teacher.

I truly enjoy children and my job of teaching! Teaching has been a very rewarding career for me!