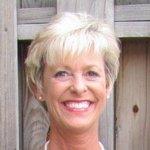 Phone:
Email:
Degrees and Certifications:
B.S. Psychology M.A. Elementary Education Certification in Counseling Ed.S. Educational Leadership
Ms.

Debra Harvel

I have been in education for thirty-two years and my focus has always been on trying to make a difference with students. Every child is unique and has strengths they can build on to become successful. My education experience has been in Morgan County and Hartselle City Schools. I taught first and second-grade combination classes, Title I remediation classes, and was a counselor in Morgan County. Most of my experience has been in Hartselle. I taught sixth-grade science at Hartselle Jr. High School, and was a counselor for over twenty-five years at F. E. Burleson Elementary School before becoming an administrator at Hartselle Intermediate School. This is our sixth year in existence and I have been fortunate to see our school come together and move forward with a focus on making a difference with every child every day. Our teachers work hard to meet the needs of all of their students with high expectations while providing support that students need to meet those expectations for success.

Having fifth and sixth grade together in our school provides a safe caring environment for students to develop socially, emotionally, and academically. Our faculty and staff teach and model positive character traits as part of our focus on helping our students embody good character to help them throughout life. Part of our character education program is service learning projects. Students not only participate in various service learning projects, but suggest various projects they want us to support. Another focus is to encourage students to take ownership of their learning, set goals, and actively take steps to meet those goals to achieve success. Our Tiger Way Student Led Conferences were recognized in 2018 as a National Promising Practice by Character.org.

On a personal level, I have two daughters. Brittany graduated from Auburn and lives in Long Beach, California. She works in marketing at Designory. I am proud of her accomplishments and of the supportive leader that she has become. My other daughter, Shelley, is a PreK teacher at Kilby which is part of UNA. She is married to a wonderful man, Clint, and has two children Blakely and Cooper whom I adore. I am proud of the amazing teacher that she is and how she has touched so many lives already because she cares about her students and wants to make a difference. She is also an amazing mother and wife.

I go to Vestavia Hills Church. I enjoy spending time with Rodney, my family and friends, playing tennis, traveling, and learning. I have had a lot of experience in education and that is an important part of who I am. Every child is important and deserves the opportunity to become the best they can be. I am blessed to work with an exceptional faculty and staff.